"You may notice that menopause causes your mood to change.
This is due to changing hormone levels".1
Umbrella
What may the Menopause Mental Health Umbrella include?
Depending on the Source (DotS) this Umbrella may include:
Emotional Health/Welfare/Well-Being
Mental Health/Welfare/Well-Being
Psychological Health/Welfare/Well-Being
Social Health/Welfare/Well-Being
Well-Being
Definition
What is mental health?
DotS the definition of mental health may vary. The (United States) MentalHealth.gov's definition is:
"Mental health includes our emotional, psychological, and social well-being. It affects how we think, feel, and act. It also helps determine how we handle stress, relate to others, and make choices".2
Symptoms
Is there an association between perimenopause and depression?
In Symptoms of Menopause: Mood and Emotional Health the (Australian) Jean Hailes for Women's Health (JH) explain: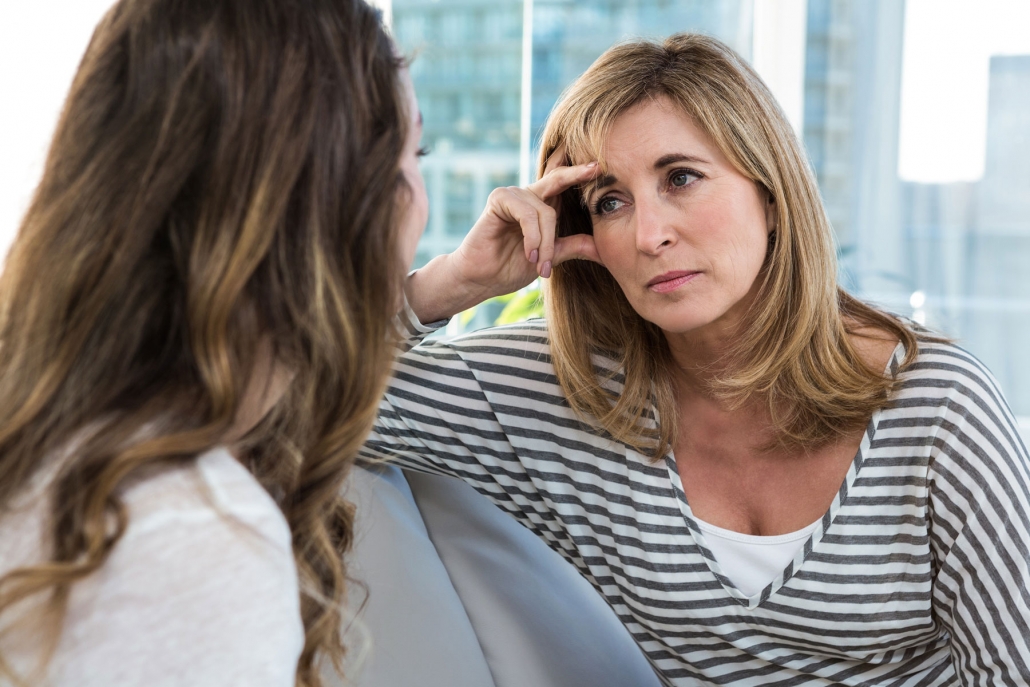 "You may notice that menopause causes your mood to change. This is due to changing hormone levels. You might experience:
Irritability
Increased anger
Low mood
Depression and anxiety.
Research suggests that women are more likely to feel depressed during the menopause transition.
Women who have a history of depression or premenstrual syndrome (PMS) may be more likely to develop depression during this time".3
Anxiety and Depression
What is the association between menopause and anxiety and depression?
In Managing Your Symptoms: Managing Mood and Emotional Health – Anxiety and Depression the JH note:
"Hormonal changes around the time of menopause can lead to anxiety and depression, but other factors may also cause these feelings.
If you experienced anxiety before reaching menopause, some symptoms could make your anxiety worse. For example, hot flushes could lead to an anxiety attack.
Also, symptoms such as night sweats can affect your mood and make you feel exhausted, grumpy or depressed.
At this stage of life, you may experience depression for different reasons. For example, if you are having relationship problems or feeling more stress than normal.
You might also reflect on negative past experiences during this time, leading to feelings of depression.
If you are experiencing strong emotions, anxiety or depression, see your doctor".4
In Depression and the Menopause the European Menopause and Andropause Society elaborate on:
"The perimenopause is considered to be a time of increased risk for the development of depressive symptoms and major depressive episodes.
Symptoms
Depressed mood
Loss of interest and enjoyment
Reduced energy
Disturbed sleep
Reduced self esteem
Suicidal thoughts or acts".5
Menopause Attitude
Is there an association between our menopause attitude and menopause mental health?
In Make Your Menopause A Positive Experience the author elaborates on:
"The attitude with which you embark upon this transition can have a tremendous impact on your experience of it, as well as on your choice of behaviors. Many of the changes that come with menopause and aging aren't avoidable, but how you experience menopause and the years that follow has much to do with your attitude. Far from being the end of life, you may find menopause to be a new beginning, one that can be lived richly, fully, and in good overall health. Knowing the spectrum of what's a normal experience may help ease your concerns and help you to prepare for what's to come".6
Keeping Good Mental Health
How can we keep our self in good mental health?
In Our Best Mental Health Tips – Backed By Research the (United Kingdom) Mental Health Foundation elaborate on:
"Get closer to nature…
Learn to understand and manage your feelings…
Be aware of using drugs and/or alcohol to cope with difficult feelings…
Try to make the most of your money and get help with debt problems…
Get more from your sleep…
Be kind and help create a better world…
Keep moving…
Eat healthy food…
Be curious and open minded to new experiences…
Plan things to look forward to…".7
In What Is Mental Health? Mental Health and Wellness the Mentalhealth.gov explain:
"Ways to maintain positive mental health include:
Getting professional help if you need it
Connecting with others
Staying positive
Getting physically active
Helping others
Getting enough sleep
Developing coping skills".8
Laughter
Is there an association between laughter and menopause mental health?
In Make Your Menopause A Positive Experience the author explains:
"Laughter brings us closer to people, moves us into more positive mind-sets, can stimulate our immune system, enhance our learning and memory, and help us cope better with the stressors in our lives. Laughter is a great menopause help".9
Menopausal Hormone Therapy
May menopausal hormone therapy (MHT) be beneficial in improving mood?
One of the points of consensus in the Revised Global Consensus Statement on Menopausal Hormone Therapy: Section A: Benefit/Risk Profile of MHT – endorsed by seven menopause-related organizations – published online 20 June 2016 is:
"MHT may be beneficial in improving mood in early postmenopausal women with depressive and/or anxiety symptoms. MHT may also be beneficial for perimenopausal women with major depression but antidepressant therapy remains first-line treatment in this setting".10

Health Care Provider
What if I am in no mood for laughter?
If you are in no mood for laughter, it may be in your best interest to choose to talk to your health care provider about this.
On page one in Menopause and Depression: Recognizing Depressive Symptoms and Depression the NAMS explain:
"When you are transitioning into menopause, you should notify your healthcare practitioner whether you have suffered from depression in the past or whether you were particularly sensitive to hormone changes and have experienced premenstrual syndrome or postpartum depression. Be alert and notice whether these mood changes are mild and do not greatly affect your quality of life or whether they are severe and debilitating and interfere with your daily activities".11
Health Topics A-Z
Where may I find Health Topics related to Menopause Mental Health?
In Health Topics A-Z you may find:
Links
Where may I find Links related to Menopause Mental Health?
Your Country may have Links similar to:
Sources
Where may I find the Sources quoted?
You may find the Sources quoted at:
Sources
Topic Last Updated: 02 December 2022 – Topic Last Reviewed: 27 November 2022
https://www.menomartha.com/wp-content/uploads/2020/03/MenoMartha-2020-logo-340.png
0
0
MWD
https://www.menomartha.com/wp-content/uploads/2020/03/MenoMartha-2020-logo-340.png
MWD
2022-11-27 03:17:12
2022-12-07 09:45:28
Menopause Mental Health