"Your mental health doesn't always stay the same. It can change as circumstances change and as you move through different stages of your life".1
Umbrella
What may the Mental Health Umbrella include?
Depending on the Source (DotS) this Umbrella may include:
Emotional Health/Welfare/Well-Being
Mental Health/Welfare/Well-Being
Psychological Health/Welfare/Well-Being
Social Health/Welfare/Well-Being
Well-Being
Definition
What is mental health?
DotS the definition of mental health may vary. The (United States) MentalHealth.gov's definition is:
"Mental health includes our emotional, psychological, and social well-being. It affects how we think, feel, and act. It also helps determine how we handle stress, relate to others, and make choices".2
Importance
What is the importance of good mental health?
In What Is Mental Health? the (British) Mental Health Foundation's (MHF) note:
"Being mentally healthy doesn't just mean that you don't have a mental health problem.
If you're in good mental health, you can:
Make the most of your potential
Cope with life
Play a full part in your family, workplace, community and among friends".3
Good Mental Health
What is good mental health characterized by?
In What Is Good Mental Health? the MHF explain:
"Good mental health is characterized by a person's ability to fulfil a number of key functions and activities, including:
The ability to learn
The ability to feel, express and manage a range of positive and negative emotions
The ability to form and maintain good relationships with others
The ability to cope with and manage change and uncertainty".4
Menopause
During menopause can our mental health change?
The MHF note:
"Your mental health doesn't always stay the same. It can change as circumstances change and as you move through different stages of your life".5
In Mental Health & Emotions: Depression, Anxiety & Menopause the (Australian) Jean Hailes for Women's Health (JH) elaborate on: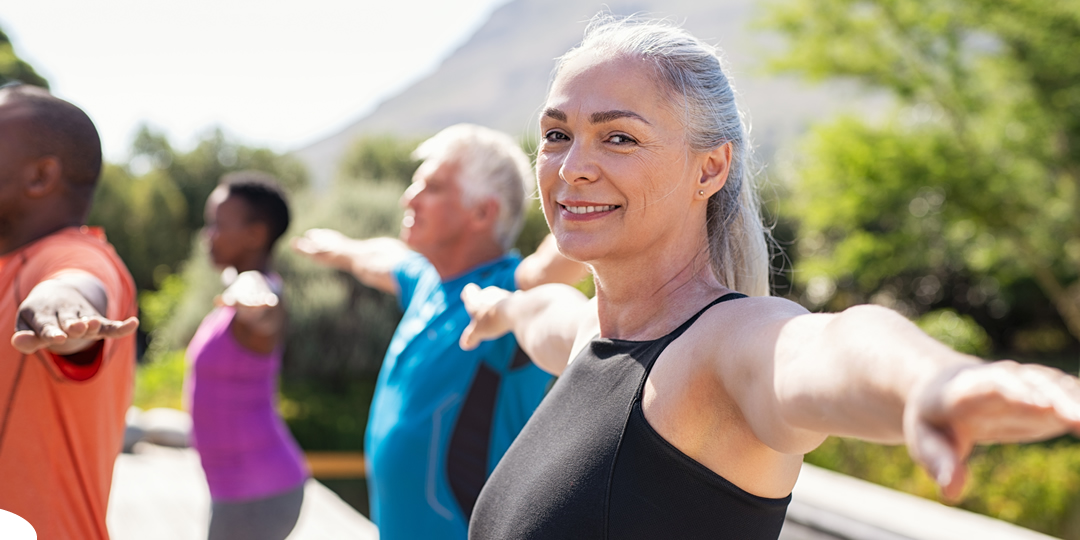 "Depression and depressed mood around the time of expected menopause (51-52 years in Australia) is more likely to occur because of factors other than menopause, including:
Prior episodes of depression
Significant stress in your life
A negative attitude to things happening in your life
Dissatisfaction with your relationships
Low self-esteem
Poor body image
Poor lifestyle such as little exercise or a high intake of alcohol".6
The JH add:
"Emotional health around the menopause is also more likely to be influenced by previous experiences of prior traumatic events; for example, past abuse. Women often seek counselling at menopause and might want to work through traumas they have previously experienced. This time of life seems to allow things to come to the surface".7
Keeping Good Mental Health
How can we keep ourself in good mental health?
In How To Look After Your Mental Health the MHF elaborate on:
"Anyone can follow this advice. Why not start today?
Talk about your feelings…
Keep active…
Eat well…
Drink sensibly…
Keep in touch…
Ask for help…
Take a break…
Do something you're good at…
Accept who you are…
Care for others…".8
In What Is Mental Health? Mental Health and Wellness Mentalhealth.gov explain:
"Ways to maintain positive mental health include:
Getting professional help if you need it
Connecting with others
Staying positive
Getting physically active
Helping others
Getting enough sleep
Developing coping skills".9

Health Care Provider
What if I feel more out-of-sorts than usual?
If you feel more anxious, more depressed, more stressed or more out-of-sorts than usual, it may be in your best interest to choose to talk to your health care provider about this.
In Get Immediate Help MentalHealth.gov note:
"People often don't get the mental health services they need because they don't know where to start.
Talk to your primary care doctor or another health professional about mental health problems. Ask them to connect you with the right mental health services".10
The North American Menopause Society also note:
"Many primary care providers are not specifically trained in the management of mental health disorders, including clinical depression. Consultation with a mental health professional may be appropriate, and an expert opinion can be reassuring".11
Health Topics A-Z
Where may I find Health Topics related to Mental Health?
In Health Topics A-Z you may find:
Links
Where may I find Links related to Mental Health?
Your Country may have Links similar to:
Links
This Links List to third party websites is neither comprehensive nor exhaustive. Inclusion on this Links List does not imply endorsement or recommendation. Non-inclusion on this Links List does not imply non-endorsement or non-recommendation. Third party websites are not under the control of Meno Martha International Menopause Directory. Third party websites may contain explicit medical images and/or sexual references. Please read Meno Martha International Menopause Directory's Links Policy before proceeding to a Link. Please contact Webmaster if you experience a problem with a Link.
Sources
Where may I find the Sources quoted?
You may find the Sources quoted at:
Topic Last Updated: 15 September 2021 – Topic Last Reviewed: 11 July 2021
https://www.menomartha.com/wp-content/uploads/2020/03/MenoMartha-2020-logo-340.png
0
0
MWD
https://www.menomartha.com/wp-content/uploads/2020/03/MenoMartha-2020-logo-340.png
MWD
2021-07-11 07:30:27
2021-09-15 11:21:10
Mental Health