"Many women think weight gain is part of menopause,
but it's more likely due to ageing
and associated lifestyle changes".1
Umbrella
What may the Menopause Weight Gain Umbrella include?
Depending on the Source (DotS) this Umbrella may include:
Belly Fat
Menopause Weight Gain
"Menopot"
"Middle Age Spread"
Weight Gain
Is there an association between weight gain and aging?
In Maintaining A Healthy Diet and Weight the European Menopause and Andropause Society note:
"Women gain on average 10 kg between the ages of 40 and 60 years, independently of menopause".2
Menopause or Aging
Does menopause or aging, cause weight gain?
In Looking After Yourself: Healthy Weight the (Australian) Jean Hailes for Women's Health (JH) explain:
"Many women think weight gain is part of menopause, but it's more likely due to ageing and associated lifestyle changes.
Women tend to gain weight as they age, whether they are experiencing menopause or not. On average, women between the ages of 45 and 55 years gain about half a kilo per year.
Ageing causes a decrease in muscle mass, which slows down your metabolism. So, if your diet stays the same, you are likely to gain weight".3
In Menopause FAQS: Your Health After Menopause – Q. I'm Finding It Harder To Lose Weight Now That I'm Older. Is Menopause To Blame? the North American Menopause Society (NAMS) elaborate on:
"A. Many women gain weight during the menopause transition, although neither menopause nor menopause treatments have been shown to be responsible. Midlife weight gain appears to be mostly related to aging and lifestyle, and although the cause is not menopause, menopause may be related to changes in body composition and where fat is stored, with a decrease in lean body mass".4
Weight Redistribution
Can menopause cause weight redistribution?
In Looking After Yourself: Healthy Weight the JH also explain: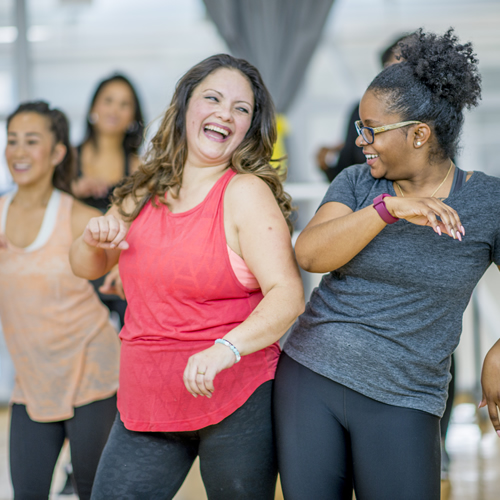 "Weight gain and increased abdominal (belly) fat is common among women at midlife.
Studies show that reduced levels of oestrogen around menopause cause fat to be stored on the waist, rather than the thighs and hips. In fact, belly fat in postmenopausal women accounts for between 15% and 20% of their total body fat. This compares with 5% to 8% in premenopausal women".5
In Changes In Weight and Fat Distribution: Does Menopause Affect Body Shape? the NAMS explain:
"Several studies have shown that perimenopause, independent of age, is associated with increased fat in the abdomen as well as decreased lean body mass. This suggests that menopause plays a role in many midlife women's transition from a pear-shaped body (wide hips and thighs, with more weight below the waist) to an apple-shaped body (wide waist and belly, with more weight above the waist). However, further study is needed on the exact role of menopause in body composition".6
Increased Risk
Is there an association between abdominal fat and health risks?
In Menopause and Weight – Fact Sheet: Risks of Abdominal Fat the JH notes:
"It's not healthy to carry too much weight, but weight around your abdomen has more significant health risks. Fat stored in this part of your body is also known as 'visceral fat'.
Excess visceral fat is linked to:
An increased risk of heart disease (one of the leading causes of death for women in Australia)
Type 2 diabetes
Breast cancer
Dementia".7
On page one in Are Midlife Women Doomed To Gain Weight? the NAMS elaborate on:
"All this added weight can worsen hot flashes while increasing a woman's risk of cardiometabolic conditions such as type 2 diabetes, hypertension, dyslipidemia, and coronary artery disease. Obesity also increases the risk of cancer in women, including breast and endometrial cancer".8
Healthy Weight
How can a healthy weight be maintained?
In What Is Menopause? Postmenopause: Healthy Weight the JH elaborate on: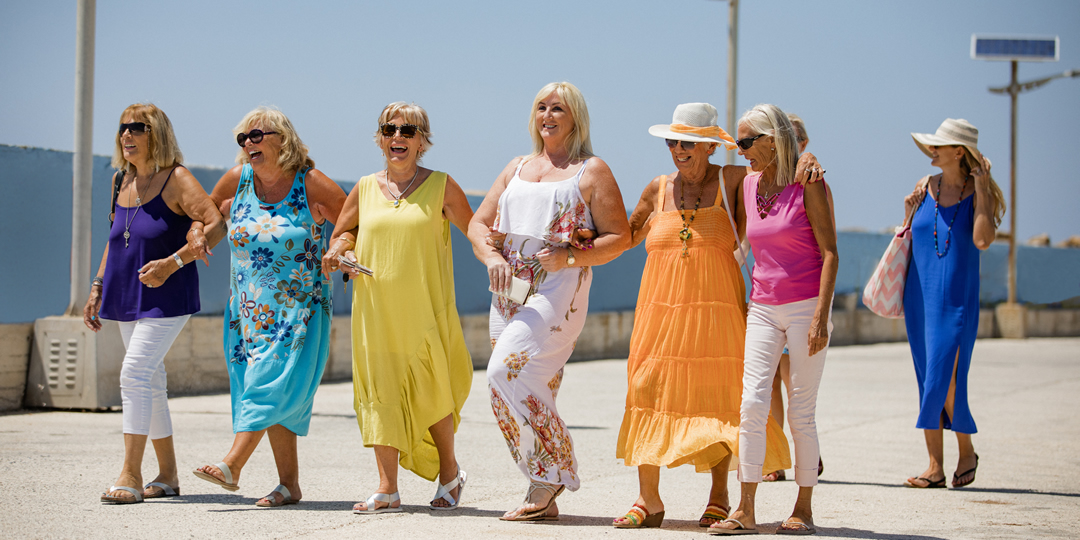 "It's very important to maintain a healthy weight at this stage of life. You can do this by:
Eating a healthy diet rich in fruits, vegetables, lean protein and whole grains
Limiting your intake of processed foods, especially those high in fat and sugar
Getting regular exercise
Limiting alcohol intake
Drinking more water.9
In How To Beat Weight Gain At Menopause the authors note:
"Although weight gain, and especially body fat gain, is usual during the menopausal transition, you can beat it.
Rather than menopause being a time to put your feet up, it's a time to step up your physical activity and boost your efforts to eat a healthy, balanced diet, especially when it comes to the frequency and variety of vegetables you eat".10
Health Care Provider
What if I would like help with weight loss?
If you would like help with weight loss, it may be in your best interest to choose to talk to your health care provider about this.
In Weight Control the (United States) National Center for Complementary and Integrative Health (NCCIH) elaborate on:
"If you're thinking about starting a new weight-loss program, talk with your health care provider, who can assess your weight and health risks, determine whether you need to lose weight, and provide information that will help you make informed decisions about an effective weight-loss program".11
In Weight Control: Safety the NCCIH also caution:
"If you're considering a dietary supplement for weight loss, remember that "natural" does not necessarily mean "safe"".12
Health Topics A-Z
Where may I find Health Topics related to Menopause Weight Gain?
In Health Topics A-Z you may find:
Links
Where may I find Links related to Menopause Weight Gain?
Your Country may have Links similar to:
Sources
Where may I find the Sources quoted?
You may find the Sources quoted at:

Sources
Topic Last Updated: 13 March 2023 – Topic Last Reviewed: 03 March 2023

https://www.menomartha.com/wp-content/uploads/2020/03/MenoMartha-2020-logo-340.png
0
0
MWD
https://www.menomartha.com/wp-content/uploads/2020/03/MenoMartha-2020-logo-340.png
MWD
2023-03-03 05:28:26
2023-03-19 14:57:01
Menopause Weight Gain