"If hot flashes and night sweats are disrupting your
daily activities and sleep, HT may improve sleep and fatigue,
mood, ability to concentrate, and overall quality of life".1
Umbrella
What may the Night Sweats Umbrella include?
Depending on the Source (DotS) this Umbrella may include:
Hot Flashes/Flushes At Night
Hot Flashes/Flushes That Occur During Sleeping
Night Sweats
Sweats
Vasomotor Symptoms
Definition
What are night sweats?
DotS the definition of night sweats may vary. The North American Menopause Society's (NAMS) definition is:
"Night sweats are hot flashes at night that interfere with sleep".2
The Australasian Menopause Society's (AMS) definition is:
"Night sweats are episodes of profuse sweating at night, either alone or just after a hot flush".3
Vasomotor Symptoms
What are vasomotor symptoms?
DotS the definition of vasomotor symptoms may vary. The NAM's definition is:
"Vasomotor symptoms. Also known as hot flashes and night sweats, common symptoms during perimenopause and early postmenopause".4
Severity
Is the severity of night sweats one-size-fits-all?
In NonHormonal Treatments for Menopausal Symptoms: Hot Flushes and Night Sweats (Vasomotor Symptoms) the AMS elaborate on:
"These symptoms range in severity from minor irritation to a major disruption in quality of life".5
Irritability
Is there an association between irritability and night sweats?
In Menopause 101: A Primer for the Perimenopausal – Common Body Changes At Menopause: Night Sweats the NAMS elaborate on:
"While it's a myth that menopause itself makes women irritable, the sleep disturbances that stem from hot flashes and night sweats can certainly make a woman irritable".6
Preventative Steps
What are some preventative steps to improve sleep quality?
In Night Sweats: Care and Treatment – What Can I Do At Home To Treat Night Sweats? the (United States) Cleveland Clinic suggest:
"Regardless of what's causing your night sweats, you can take preventative steps to improve your sleep quality. To keep cooler during bedtime:
Sip cool water throughout the night.
Use pillows and mattress covers that contain cooling gels.
Wear loose-fitting, lightweight, cotton or linen pajamas to bed.
Exercise daily by walking, swimming, dancing, bicycling, etc.
Use lightweight, layered bedding that you can remove as needed at night.
Unwind before bedtime using deep breathing, relaxation and meditation techniques.
Use a bedroom fan, sleep with your windows open, or crank up the air conditioning.
Keep a cold pack under your pillow, then flip your pillow to rest your head on a cool surface.
Avoid common night sweat triggers such as alcohol, spicy foods, caffeine and cigarettes or exercising immediately before bed".7
Treatment
What are some treatments for night sweats?
The NAM's explain:
"Treatments for night sweats and hot flashes include lifestyle changes, nonprescription remedies, hormone therapy (with estrogen plus progestogen, or estrogen alone for women without a uterus), and nonhormonal prescription drugs".8
Hormone Therapy
What may hormone therapy (HT) improve?
On page one in Deciding About Hormone Therapy Use: Potential Benefits published July 2022, the NAMS elaborate on: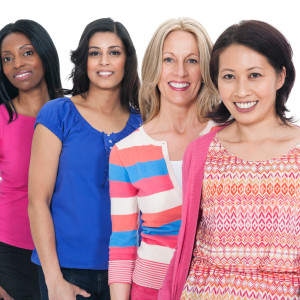 "If hot flashes and night sweats are disrupting your daily activities and sleep, HT may improve sleep and fatigue, mood, ability to concentrate, and overall quality of life".9
On page two in Deciding About Hormone Therapy Use: Hormone Therapy Options the NAMS also note:
"Each woman must make her own decision about HT with the help of a healthcare professional. If you decide to take HT, the next step is to choose between the many HT options available to find the best dose and route for you. With guidance from your healthcare professional, you can try different forms of HT until you find the type and dose that treats your symptoms with few adverse effects".10
On page two in the Joint Position Statement By the British Menopause Society, Royal College of Obstetricians and Gynaecologists and Society for Endocrinology on Best Practice Recommendations for the Care of Women Experiencing the Menopause first published 10 June 2022, one of the recommendations about hormone replacement therapy (HRT) is:
"The decision whether to take HRT, the dose and duration of its use should be made on an individualised basis after discussing the benefits and risks with each patient. This should be considered in the context of the overall benefits obtained from using HRT including symptom control and improving quality of life as well as considering the bone and cardiovascular benefits associated with HRT use. Discussions with women should also cover aspects such as when to consider stopping HRT and how this can be done (by gradually reducing the dose of HRT). No arbitrary limits should be set on age or duration of HRT intake".11
Health Care Provider
What if I would like help with my night sweats?
If you would like help with your night sweats, it may be in your best interest to choose to talk to your health care provider about this. In Menopause: Diagnosis & Treatment – Treatment the (United States) Mayo Clinic encourage us to seek help explaining:
"Before deciding on any form of treatment, talk with your doctor about your options and the risks and benefits involved with each. Review your options yearly, as your needs and treatment options may change".12
Health Topics A-Z
Where may I find Health Topics related to Night Sweats?
In Health Topics A-Z you may find:
Links
Where may I find Links related to Night Sweats?
Your Country may have Links similar to:
Sources
Where may I find the Sources quoted?
You may find the Sources quoted at:
Sources
Topic Last Updated: 16 March 2023 – Topic Last Reviewed: 16 March 2023

https://www.menomartha.com/wp-content/uploads/2020/03/MenoMartha-2020-logo-340.png
0
0
MWD
https://www.menomartha.com/wp-content/uploads/2020/03/MenoMartha-2020-logo-340.png
MWD
2023-03-16 01:33:55
2023-03-17 15:42:38
Night Sweats