"Difficulty concentrating and remembering are common complaints during perimenopause and the years right afterward".1
Umbrella
What may the Menopause Memory Umbrella include?
Depending on the Source (DotS) this Umbrella may include:
Brain Fog
Cognition
Cognitive Changes/Difficulties/Lapses
Cognitive Function
Concentration Changes/Difficulties/Lapses
Disorientation
Memory Changes/Difficulties/Lapses
Mental Confusion
Cognitive Function
What is cognitive function?
DotS the definition of cognitive function may vary. The North American Menopause Society's (NAMS) definition is:
"Cognitive function. Conscious intellectual activity (thinking, reasoning, remembering)".2
Menopause Memory
Is there an association between menopause and memory?
On page three in Maintaining Health and Preventing Disease After the Menopause: Reducing Cognitive Decline Post Menopause the International Menopause Society elaborate on:
"Dementia, even more than cancer, is the principal health concern of many older adults. During the natural menopause transition and early post menopause, some women notice forgetfulness or other cognitive symptoms, which can raise concerns of mental decline. During the menopause transition, there may in fact be modest reductions in aspects of attention, but natural menopause does not appear to lead to poorer memory".3
In Menopause FAQs: Menopause Symptoms – Q. My memory is just not as good as it used to be, and it's really bothering me. Does menopause cause this? Will it ever get better? the NAMS explain: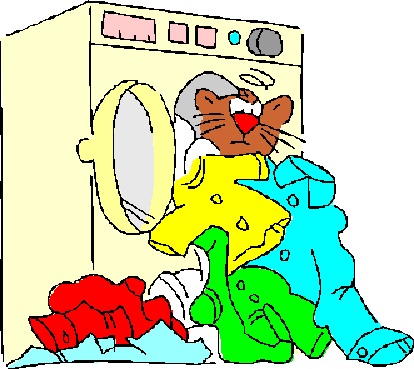 "A. Memory and other cognitive abilities change throughout life. Difficulty concentrating and remembering are common complaints during perimenopause and the years right afterward. Some data imply that even though there is a trend for memory to be worse during the menopause transition, memory after the transition is as good as it was before. Memory problems may be more related to normal cognitive aging, mood, and other factors than to menopause or the menopause transition".4
In Memory & Dementia: Menopause & Memory the (Australian) Jean Hailes for Women's Health (JH) note:
"Perimenopause (when periods start to become irregular, and menopause symptoms begin) is known to be a time of memory lapses, poor concentration and 'foggy' thinking. Sixty per cent of women report memory complaints with menopause".5
The JH also note:
"Some studies have linked a chemical imbalance (a drop in oestrogen) with memory and verbal function changes at this stage of a woman's life. However, there are many other potentially stressful issues happening at the same time that need to be considered. Coping with teenagers, ageing parents with health problems, work, hot flushes, disturbed sleep, lack of libido and the effects of that on your relationship. These are all part of the context of your life stage and can certainly affect your memory".6
Dementia
Does a change in memory mean dementia?
In Memory & Dementia: Menopause & Memory – Dementia the JH elaborate on:
"A change in your memory does not mean you have dementia. As the brain naturally ages it becomes more difficult to learn and retain new information, but most complex skills are not lost. Dementia is not a normal part of ageing".7
In Basics of Alzheimer's Disease and Dementia: What Is Alzheimer's Disease? the (United States) National Institute on Aging elaborate on:
"In most people with the disease — those with the late-onset type — symptoms first appear in their mid-60s".8
Alzheimer's or Age
What is the difference between Alzheimer's and typical age-related memory loss?
Half-way down the page for the topic 10 Early Signs and Symptoms of Alzheimer's the (United States) Alzheimer's Association include What Is the Difference Between Alzheimer's and Typical Age-Related Changes?
Prevention
What may help prevent memory loss?
The NAMS note:
"Maintaining an extensive social network, remaining physically and mentally active, consuming a healthy diet, not smoking, and consuming alcohol in moderation may all help prevent memory loss".9
The NAMS also note:
"Atherosclerosis (hardening of the arteries) may also contribute to mental decline. Aim for normal cholesterol, normal weight, and normal blood pressure to help protect your brain".10
Memory Tips
What are some tips to help memory?
In Memory Loss: 7 Tips To Improve Your Memory the (United States) Mayo Clinic elaborate on each of these 7 tips:
"Although there are no guarantees when it comes to preventing memory loss or dementia, certain activities might help. Consider seven simple ways to sharpen your memory — and know when to seek help for memory loss.
Include physical activity in your daily routine…
Stay mentally active…
Socialize regularly…
Get organized…
Sleep well…
Eat a healthy diet…
Manage chronic conditions…".11
Nonprescription Remedies
Is there an association between nonprescription remedies and improved memory?
The NAMS caution:
"Women sometimes use nonprescription remedies to improve memory and other mental skills. Dietary supplements such as vitamin E, B vitamins, ginkgo biloba, and soy, among others, have generally failed to show significant cognitive benefits".12
Menopausal Hormone Therapy
What is one of the points of consensus about menopausal hormone therapy (MHT) and cognition?
One of the points of consensus in the Revised Global Consensus Statement on Menopausal Hormone Therapy: Section A: Benefit/Risk Profile of MHT – endorsed by seven menopause-related organizations – published online 20 June 2016, is:
"MHT initiated in early menopause has no substantial effect on cognition, but, based on observational studies, it may prevent Alzheimer's disease in later life. In RCTs, oral MHT initiated in women aged 65 or older also has no substantial effect on cognition and increases the risk of dementia".13
What is RCTs?
RCTs may be an abbreviation Randomized Controlled Trials.
Health Care Provider
What if I am concerned about my memory?
If you are concerned about your memory, it may be in your best interest to choose to talk to your health care provider about this. The NAMS explain:
"Women who are concerned about declining cognitive performance are advised to consult with their healthcare providers".14
The Mayo Clinic also note:
"If you're worried about memory loss — especially if memory loss affects your ability to complete your usual daily activities or if you notice your memory getting worse — talk to your doctor. He or she will likely do a physical exam, as well as check your memory and problem-solving skills".15
Health Topics A-Z
Where may I find Health Topics related to Menopause Memory?
In Health Topics A-Z you may find:
Links
Where may I find Links related to Menopause Memory?
Your Country may have Links similar to:
Sources
Where may I find the Sources quoted?
You may find the Sources quoted at:
Sources
Menopause FAQs: Menopause Symptoms – Q. My memory is just not as good as it used to be, and it's really bothering me. Does menopause cause this? Will it ever get better? North American Menopause Society https://www.menopause.org/for-women/menopause-faqs-menopause-symptoms Accessed: 11 August 2021
Menopause Glossary: C – Cognitive Function. North American Menopause Society https://www.menopause.org/for-women/menopause-glossary#C Accessed: 11 August 2021
Maintaining Health and Preventing Disease After the Menopause: Reducing Cognitive Decline Post Menopause. 2014:3. International Menopause Society https://www.imsociety.org/wp-content/uploads/2020/07/wmd-2014-leaflet-english.pdf Accessed: 11 August 2021
Menopause FAQs: Menopause Symptoms – Q. My memory is just not as good as it used to be, and it's really bothering me. Does menopause cause this? Will it ever get better? North American Menopause Society https://www.menopause.org/for-women/menopause-faqs-menopause-symptoms Accessed: 11 August 2021
Memory & Dementia: Menopause & Memory. Last Updated: 07 December 2020 |  Last Reviewed: 10 March 2014. Jean Hailes for Women's Health https://jeanhailes.org.au/health-a-z/mental-emotional-health/memory-dementia Accessed: 11 August 2021
Memory & Dementia: Menopause & Memory. Last Updated: 07 December 2020 |  Last Reviewed: 10 March 2014. Jean Hailes for Women's Health https://jeanhailes.org.au/health-a-z/mental-emotional-health/memory-dementia Accessed: 11 August 2021
Memory & Dementia: Menopause & Memory – Dementia. Last Updated: 07 December 2020 |  Last Reviewed: 10 March 2014. Jean Hailes for Women's Health https://jeanhailes.org.au/health-a-z/mental-emotional-health/memory-dementia Accessed: 11 August 2021
Basics of Alzheimer's Disease and Dementia: What Is Alzheimer's Disease? Content Reviewed: 08 July 2021. National Institute on Aging https://www.nia.nih.gov/health/what-alzheimers-disease Accessed: 11 August 2021
Menopause FAQs: Menopause Symptoms – Q. My memory is just not as good as it used to be, and it's really bothering me. Does menopause cause this? Will it ever get better? North American Menopause Society https://www.menopause.org/for-women/menopause-faqs-menopause-symptoms Accessed: 11 August 2021
Menopause FAQs: Menopause Symptoms – Q. My memory is just not as good as it used to be, and it's really bothering me. Does menopause cause this? Will it ever get better? North American Menopause Society https://www.menopause.org/for-women/menopause-faqs-menopause-symptoms Accessed: 11 August 2021
Healthy Aging – Memory Loss: 7 Tips To Improve Your Memory. 10 March 2021. Mayo Clinic https://www.mayoclinic.org/healthy-lifestyle/healthy-aging/in-depth/memory-loss/art-20046518 Accessed: 11 August 2021
North American Menopause Society. Menopause Guidebook 5. Midlife Body Changes: Memory, Concentration, and Cognition. 8th Edition 2015:36
De Villiers, T. J., Hall, J. E., Pinkerton, J. V., Pérez, S. C., Rees, M., Yang, C. and Pierroz, D. D. Revised Global Consensus Statement on Menopausal Hormone Therapy: Section A: Benefit/Risk Profile of MHT. Climacteric, 2016;19:4:314 https://www.imsociety.org/wp-content/uploads/2020/08/global-consensus-hrt-2016-06.pdf Accessed: 11 August 2021
Menopause FAQs: Menopause Symptoms – Q. My memory is just not as good as it used to be, and it's really bothering me. Does menopause cause this? Will it ever get better? North American Menopause Society https://www.menopause.org/for-women/menopause-faqs-menopause-symptoms Accessed: 11 August 2021
Healthy Aging: – Memory Loss: 7 Tips To Improve Your Memory: When To Seek Help for Memory Loss. 10 March 2021. Mayo Clinic https://www.mayoclinic.org/healthy-lifestyle/healthy-aging/in-depth/memory-loss/art-20046518 Accessed: 11 August 2021
Topic Last Updated: 03 September 2021  – Topic Last Reviewed: 11 August 2021
https://www.menomartha.com/wp-content/uploads/2020/03/MenoMartha-2020-logo-340.png
0
0
MWD
https://www.menomartha.com/wp-content/uploads/2020/03/MenoMartha-2020-logo-340.png
MWD
2021-08-11 08:16:39
2021-09-03 17:57:51
Menopause Memory