"Safer sex is sex where semen, vaginal secretions
or blood are not exchanged between partners.
The exchange of these body fluids can occur with…".1
Umbrella
What may the Safer Sex Umbrella include?
Depending on the Source (DotS) this umbrella may include:
Definition
What is safer sex?
DotS the definition of safer sex may vary. The (Australian) Jean Hailes for Women's Health (JH) definition is:
"Safer sex is sex where semen, vaginal secretions or blood are not exchanged between partners. The exchange of these body fluids can occur with the following sexual activities:
Vaginal sex
Anal sex
Oral sex
Oral anal contact
Fingers or objects in the vagina or anus (if they have these fluids on them)".2
In A BASHH Guide To Safer Sex: What Is Safer Sex? the British Association for Sexual Health and HIV's (BASHH) definition elaborates on:
"Safer sex means having sex with less risk of transmission (catching or passing on) a sexually transmitted infection (STI). STIs include HIV, syphilis, chlamydia, gonorrhoea, trichomonas, Herpes simplex (Herpes simplex virus/HSV), hepatitis B, and warts (human papilloma virus/HPV).
The risk of catching each infection is different, and also varies according to the type of sex you are having (such as oral, vaginal or anal sex)".3
Tell or Not
Can you tell if your sexual partner has an STI?
No. The JH explain:
"You cannot tell if a sexual partner has an STI. A strong and healthy person may still be infected. Some people may not even know they are infected. You risk getting an STI from any partner who has had, or is having, unsafe sex with another person".4
Regular Partner
Is unprotected sex with a regular partner, safer sex?
Not necessarily. The JH explain:
"Unprotected sex with your regular partner will only be safe as long as both partners are only having sex with each other, and you have both had an STI check-up".5
Withdrawal
Is withdrawal, safer sex?
No. The JH note:
"Withdrawal (pulling out before ejaculation) is not safe sex because sexual fluids can be released before ejaculation (known as pre-ejaculatory fluid)".6
Guidelines
What are safer sex guidelines for women?
In Safe Sex Rules Still Apply: Safer Sex Guidelines for Women of All Ages the North American Menopause Society's (NAMS) include:
"Choose a partner carefully
Discuss sexual histories with your partner, and don't let embarrassment compromise your health
Always insist that a male partner use a latex condom for genital, oral, and anal sex unless you are in a long-term, mutually monogamous relationship. Never use petroleum-based products like Vaseline or baby oil to lubricate condoms because they can cause condoms to break
Don't let a male partner's erection difficulties keep him from using a condom. Dream up some erotic or stimulating methods for putting on the condom to keep his erection going. If all else fails, get a female condom
Have an annual physical exam, including a Pap test and lab tests to identify STIs if you are at any risk
If you are exposed to an STI or have received a confirmed diagnosis, urge any partners to be tested and treated
Consider having both you and your partner checked for STIs before starting a sexual relationship".7
In Safer Sex & STIs: Safer Sex Practices the JH include:
"Practise safer sex by avoiding contact with your partner's body fluids to reduce your risk of STIs.
Condoms are an effective barrier against most STIs. This includes HIV as well. Some STIs, such as herpes, genital warts and pubic lice, may still be spread even if a condom is used. They are spread by skin-to-skin contact.
Oral sex is not the answer to avoiding STIs as herpes, gonorrhoea and chlamydia can all be transmitted through unprotected oral sex.
Use dental dams if you are having oral sex with other women. Dental dams are small sheets of latex rubber that act as a shield between the vagina and the mouth.
Practising safer sex is important at any time including during your period".8
Sex Between Women
What additional safer sex precautions may apply specifically to sex between women?
In Safe Sex Rules Still Apply: Safer Sex Guidelines for Women of All Ages the NAMS explain:
"Although lesbians have fewer STIs than heterosexual women, be aware that STIs can be passed from woman to woman. Some additional precautions apply specifically to sex between women:
Prevent transfer of any body fluids (including menstrual blood and vaginal fluids) into cuts, scrapes, or other openings
During oral or vulva-to-vulva sex, cover your partner's vaginal area with a dental dam or similar latex barrier to avoid contact with secretions
Avoid sharing sex toys. Either clean them in hot, soapy water or use a new condom before switching users.
Keep in mind that oral sex with a partner who has a cold sore or fever blister can transfer the herpes virus to you if your mouth or genitals come into contact with the sore".9
Things To Remember
What may it help to remember about safer sex?
In Safer Sex & STIs: Things To Remember the JH remind us: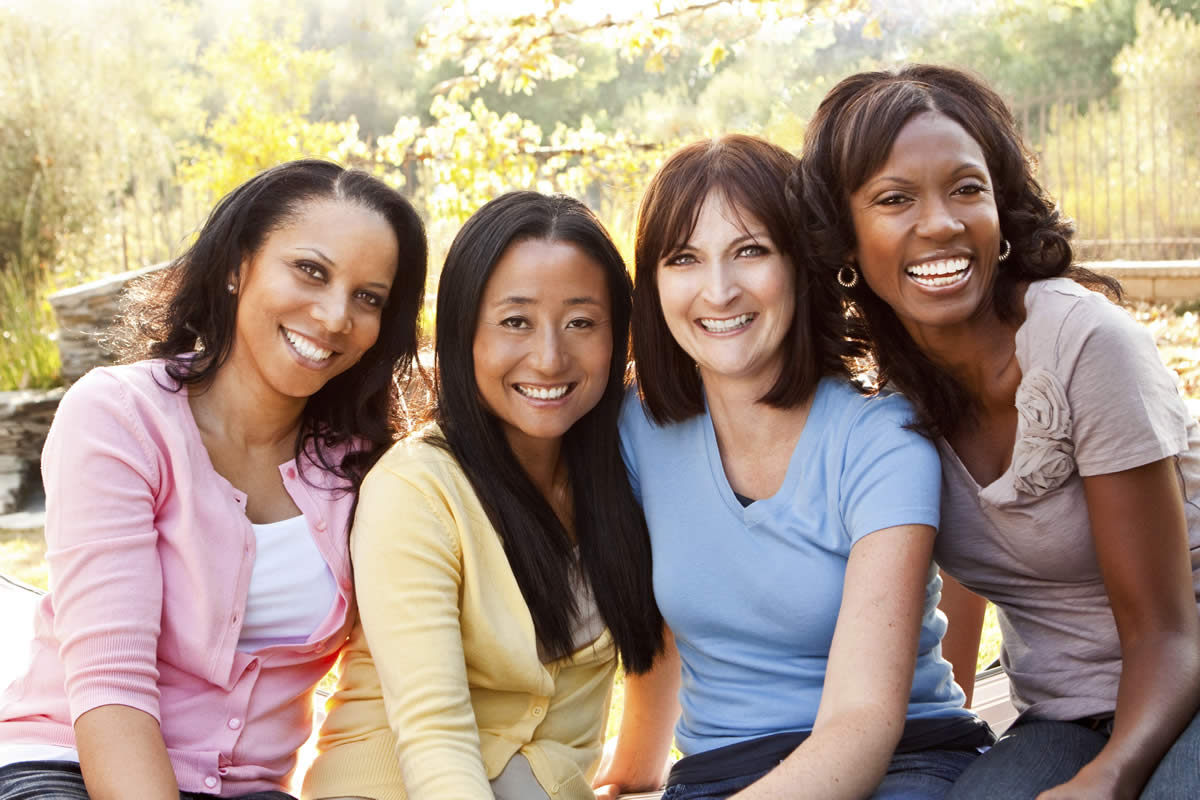 "Have a check-up for STIs before having sex with a new partner
Use condoms
Use dams for oral sex
Talk to partners about sexual health
Limit the number of sexual partners to reduce your risk".10
Health Care Provider
What if I would like help with safer sex?
If you would like help with safer sex, it may be in your best interest to choose to talk to your health care provider about this. The NAMS reassure:
"If your provider asks about your sex life or sexual function, don't miss the opportunity to be frank and look for help. More important, if your provider doesn't ask specifically about your sexual function, don't be afraid to bring up a distressing sexual problem yourself when you're asked, "How are you feeling?" Most providers today are comfortable addressing such a problem; if your provider is not, consider looking for another.
There is absolutely no need to suffer (or let your relationship suffer) in silence".11 
The (United States) Mayo Clinic also encourage us to talk to our health care provider explaining: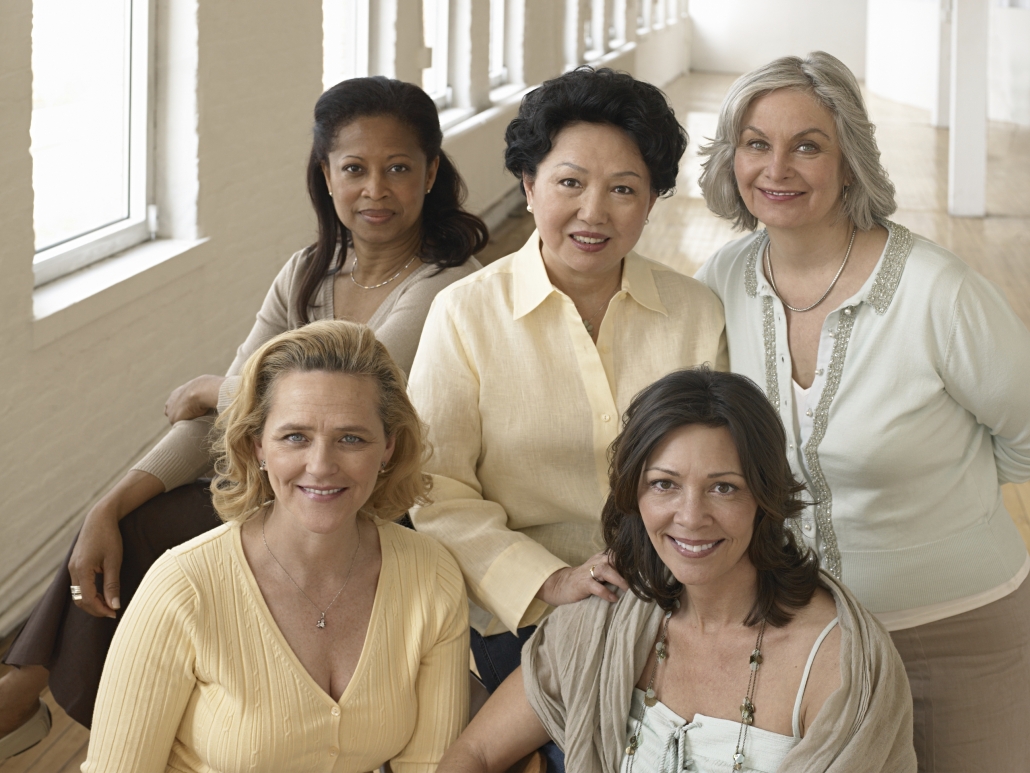 "Your health has a big impact on your sex life and vice versa. Don't be embarrassed about discussing sex with your doctor. Your doctor can be a reliable source of information on sexual health. He or she can help you manage chronic conditions and medications that affect your sex life. Your doctor can help you understand how sexual activity may change throughout your life".
12
Health Topics A-Z
Where may I find Health Topics A-Z related to Safer Sex?
In Health Topics A-Z you may find:
Links
Where may I find Links related to Safer Sex?
Your Country may have Links similar to:
Links
This Links List to third party websites is neither comprehensive nor exhaustive. Inclusion on this Links List does not imply endorsement or recommendation. Non-inclusion on this Links List does not imply non-endorsement or non-recommendation. Third party websites are not under the control of Meno Martha International Menopause Directory. Third party websites may contain explicit medical images and/or sexual references. Please read Meno Martha International Menopause Directory's Links Policy before proceeding to a Link. Please contact
Webmaster
if you experience a problem with a Link.
Sources
Where may I find the Sources quoted?
You may find the Sources quoted at:
Sources
Topic Last Updated: 24 August 2023 – Topic Last Reviewed: 24 August 2023

https://www.menomartha.com/wp-content/uploads/2020/03/MenoMartha-2020-logo-340.png
0
0
MWD
https://www.menomartha.com/wp-content/uploads/2020/03/MenoMartha-2020-logo-340.png
MWD
2023-08-24 01:34:08
2023-08-24 13:19:51
Safer Sex