"When a woman suspects she's in perimenopause, it is an excellent time to have a complete medical examination by a qualified health professional".1
Umbrella
What may the Menopause Checkup Umbrella include?
Depending on the Source (DotS) this Umbrella may include:
Medical Examination
Menopause Check-Up/Checkup
Checkup
When is it time for a menopause checkup?
In How Do I Know I'm In Menopause? The Bottom Line the North American Menopause Society (NAMS) explain: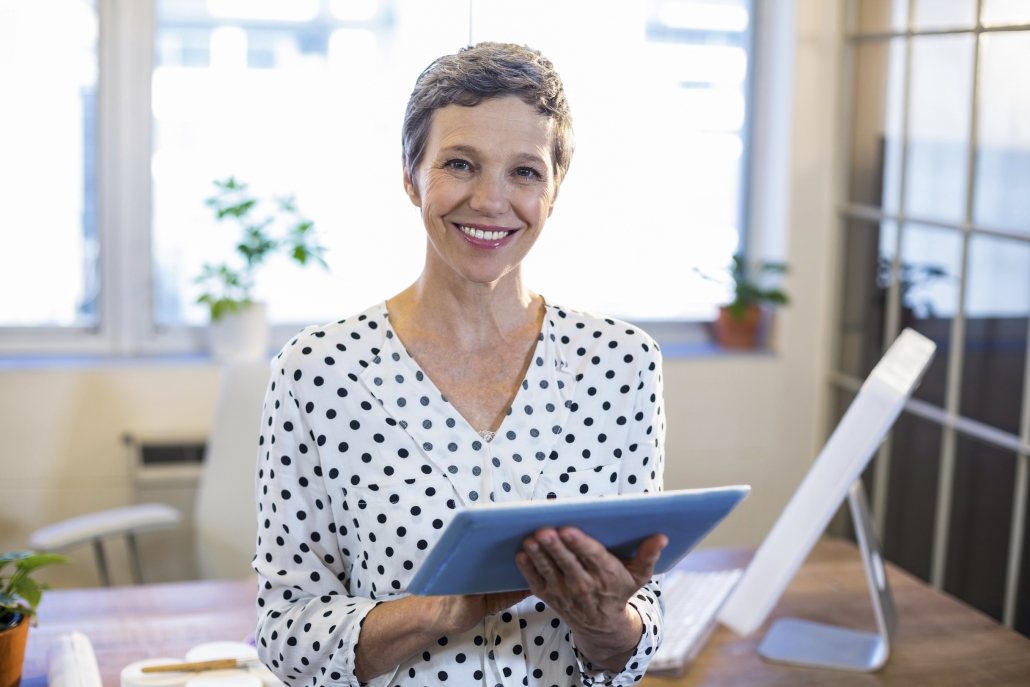 "When a woman suspects she's in perimenopause, it is an excellent time to have a complete medical examination by a qualified health professional. The diagnosis of perimenopause can usually be made by reviewing a woman's medical history, her menstrual history, and her signs and symptoms".2
On page two in Maintaining Health and Preventing Disease After the Menopause the International Menopause Society also note:
"The menopause transition should be used as an opportunity to visit your healthcare professional for a check-up, assess potential risks and proactively start to manage later life. Obesity, diabetes, cardiovascular disease, osteoporosis and osteoarthritis, cognitive decline and dementia, depression, and cancer are the key diseases to address".3
Regular Checkups
What regular checkups are needed?
In Menopause: Symptoms & Causes – Symptoms: When To See A Doctor the (United States) Mayo Clinic explain:
"Keep up with regular visits with your doctor for preventive health care and any medical concerns. Continue getting these appointments during and after menopause.
Preventive health care as you age may include recommended health screening tests, such as colonoscopy, mammography and triglyceride screening. Your doctor might recommend other tests and exams, too, including thyroid testing if suggested by your history, and breast and pelvic exams".4 
In Menopause FAQs: Your Health After Menopause — Q. As I mature past menopause, how can I achieve the best possible health? the NAMS explain:
"A. Get the checkups you need and maintain a healthy lifestyle. The risks of osteoporosis, heart disease, diabetes, and cancer all rise after menopause. Most women visit their primary care doctor or gynecologist once a year for a well-woman visit, which insurance should now cover with no copay. Even height, weight, and blood pressure checks at your visit reveal a lot about your health risks, and you and your healthcare team can discuss other tests you might need, such as cholesterol measurements, PAP tests, and mammograms".5
The NAMS also note:
"A… Physical inactivity, obesity, and unhealthy eating, smoking, and excessive alcohol consumption increase the risk of heart disease, stroke, diabetes, and cancer. The evidence continues to grow that getting active, losing excess weight, and healthy habits can reduce these risks".6
Bleeding After Menopause
Is bleeding from the vagina normal after menopause?
No. The Mayo Clinic note:
"Always seek medical advice if you have bleeding from your vagina after menopause".7
The (United Kingdom) NHS also note:
"Bleeding between periods, bleeding after having sex, or bleeding after the menopause needs to be checked by a doctor".8
Health Care Provider
Apart from a menopause checkup and regular checkups, when should I see my health care provider?
On page two in Menopause the (Australian) Jean Hailes for Women's Health explain:
"See Your Doctor If
You are troubled by less regular periods
You have symptoms of menopause that interfere with daily life
If you have symptoms of depression and anxiety, including changes to your thinking, eating, sleeping and enjoyment of activities".9
Health Topics A-Z
Where may I find Health Topics related to Menopause Checkup?
In Health Topics A-Z you may find:
Links
Where may I find Links related to Menopause Checkup?
Your Country may have Links similar to:
Links
This Links List to third party websites is neither comprehensive nor exhaustive. Inclusion on this Links List does not imply endorsement or recommendation. Non-inclusion on this Links List does not imply non-endorsement or non-recommendation. Third party websites are not under the control of Meno Martha International Menopause Directory. Third party websites may contain explicit medical images and/or sexual references. Please read Meno Martha International Menopause Directory's Links Policy before proceeding to a Link. Please contact Webmaster if you experience a problem with a Link.
Sources
Where may I find the Sources quoted?
You may find the Sources quoted at:
Topic Last Updated: 17 July 2021 – Topic Last Reviewed: 17 July 2021
https://www.menomartha.com/wp-content/uploads/2020/03/MenoMartha-2020-logo-340.png
0
0
MWD
https://www.menomartha.com/wp-content/uploads/2020/03/MenoMartha-2020-logo-340.png
MWD
2021-07-17 07:58:56
2021-07-29 18:08:01
Menopause Checkup