If you think your computer is being monitored,
it may be in your best interest to choose to
close this topic immediately.Meno Martha
Menopause
Is there an association between domestic abuse and menopause?
In Stuck In the Middle With You the (United Kingdom) AVA Against Violence & Abuse elaborate on:
"Drawing on a literature review, peer-led research and a consultation with GPs, emerging findings indicate a
two-way relationship between menopause and domestic abuse
. Key insights include:
Menopause impacts women's relationships, especially with their intimate partner/s and family members
Domestic abuse impacts menopause symptoms; with negative symptoms or experiences compounding or obscuring one another
Women view menopause as a pivotal moment for making life changes, suggesting that menopause may be a key time when women are looking for support to escape domestic abuse…".
Who is a GP?
Depending on the Source and/or Depending on the Country, a GP may be a qualified and registered general practitioner, a medical practitioner, a medical doctor or a doctor.
Help
What if I need help?
In Domestic Violence and Abuse – Getting Help and Support for Domestic Violence the (United Kingdom) NHS note: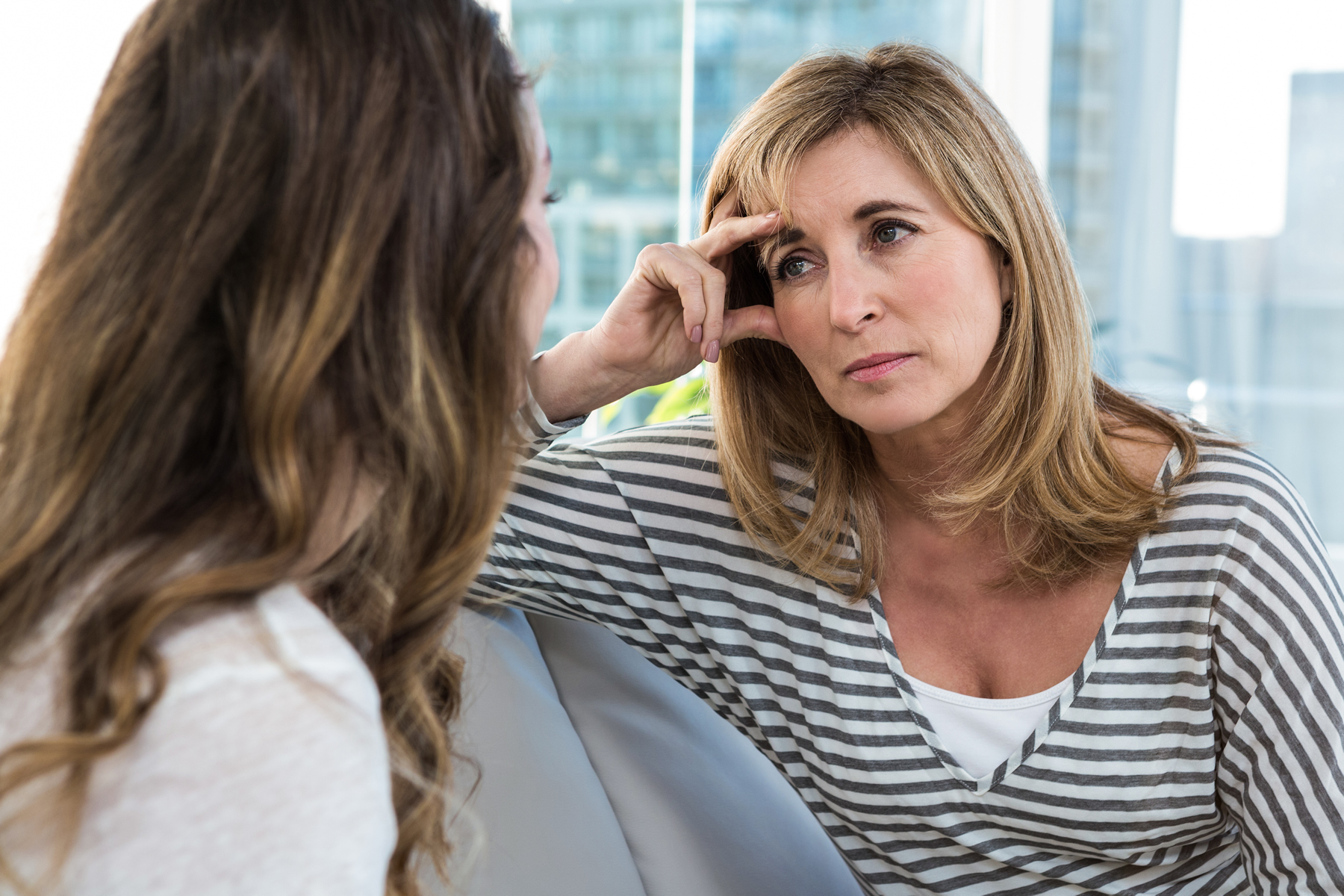 "You do not have to wait for an emergency situation to find help. If domestic abuse is happening to you, it's important to tell someone and remember you're not alone".
Helpline Links
Where may I find Helpline Links?
Your Country may have Links similar to:
NO MORE Global Directory
What is the NO More Global Directory?
In About the Directory the NO MORE Foundation explain:
"The NO MORE Global Directory is a first-of-its-kind, comprehensive international directory of domestic violence and sexual assault resources in every UN-recognized country and territory in the world. The site was created by the NO MORE Foundation in partnership with the United Nations and the World Bank, and it is intended to serve as a global hub of information and resources for victims and their loved ones. This directory is the latest step in our efforts to create a world with NO MORE domestic and sexual violence".
Global 16 Days Campaign 2022
What is the focus of the Global 16 Days Campaign "between November 25, the International Day Against Violence Against Women, and December 10, International Human Rights Day"?
In Global 16 Days Campaign the (United States) Center for Women's Global Leadership explain:
"This year, the Campaign is continuing the 2021 30th anniversary theme of Ending Femicide by spotlighting certain groups of women who are more vulnerable".
Health Topics A-Z
Where may I find Health Topics related to Violence Against Women and Menopause?
In Health Topics A-Z you may find:
Links
Where may I find Links related to Violence Against Women and Menopause?
Your Country may have Links similar to:
Links
This Links List to third party websites is neither comprehensive nor exhaustive. Inclusion on this Links List does not imply endorsement or recommendation. Non-inclusion on this Links List does not imply non-endorsement or non-recommendation. Third party websites are not under the control of Meno Martha International Menopause Directory. Third party websites may contain explicit medical images and/or sexual references. Please read Meno Martha International Menopause Directory's Links Policy before proceeding to a Link. Please contact
Webmaster
if you experience a problem with a Link.
Last Updated: 19 February 2023 – Last Revised: 22 November 2022
https://www.menomartha.com/wp-content/uploads/2020/03/MenoMartha-2020-logo-340.png
0
0
Meno Martha
https://www.menomartha.com/wp-content/uploads/2020/03/MenoMartha-2020-logo-340.png
Meno Martha
2022-11-20 01:11:00
2023-02-19 18:43:02
Violence Against Women and Menopause