Menopause FAQs: Postmenopause includes some Frequently Asked Questions (FAQs) about hot flushes/flashes, painful sex, osteoporosis, heart disease and stroke.
Postmenopause
What is postmenopause?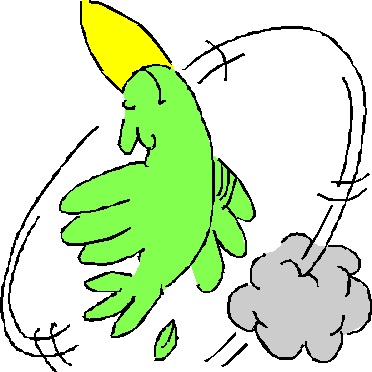 In About Menopause: The Stages of Menopause – Postmenopause the (Australian) Jean Hailes for Women's Health explain:
"Postmenopause is the time after menopause. A woman can experience menopausal symptoms in postmenopause. How long this continues varies for each woman".
Hot Flushes
Postmenopause, do hot flushes/flashes simply stop or not?
In Menopause FAQs: Hot Flashes – Q. How long will I have hot flashes? the North American Menopause Society (NAMS) note:
"A. Most women experience hot flashes for 6 months to 2 years, although some reports suggest that they last considerably longer—as long as 10 years, depending on when they began. For a small proportion of women, they may never go away. It is not uncommon for women to experience a recurrence of hot flashes more than 10 years after menopause, even into their 70s or beyond. There is no reliable way of predicting when they will start—or stop".
Painful Sex
Postmenopause, does painful sex, simply stop or not?
In Women's Wellness: Painful Sex After Menopause – DEAR MAYO CLINIC: I am in my late 50s and have recently found that sex is becoming quite uncomfortable. I am assuming this is because I'm past menopause, but what's the best way to make sex less painful? the (United States) Mayo Clinic elaborate on:
"ANSWER:
Dyspareunia
, the term for painful vaginal sex, is quite common. Estimates vary, but surveys of postmenopausal women not on hormone therapy report dyspareunia in as many as 20 to 30 percent. It's often divided into three categories: superficial pain, deep pain or both. Most women complain of superficial pain, which occurs upon vaginal penetration. Often, the pain has a sharp or burning quality. Deep pain occurs with deep penetration or thrusting. For some women, dyspareunia is temporary. For others, it can become chronic".
Osteoporosis
Postmenopause, do women have to start worrying about osteoporosis?
Yes. In Osteoporosis the Australian Menopause Society explain:
"Osteoporosis is a condition characterised by weakened bones that fracture easily. After menopause many women are at risk of developing osteoporosis.
Peak bone mass is usually reached during a woman's 20s to 30s when the skeleton has stopped growing and bones are at their strongest.
The female sex hormone oestrogen plays an important role in maintaining bone strength. After menopause oestrogen levels drop and this may result in increased bone loss. The average woman loses up to 10 per cent of her bone mass in the first five years after menopause".
Heart Disease
Postmenopause, do women have to start worrying about heart disease?
Yes. In Menopause FAQs: Your Health After Menopause – Q. Do I have to start worrying about heart disease? the NAMS note:
"A. You do. Although many women think of heart disease as a man's disease, the number one killer of women in North America is cardiovascular disease, that is, diseases of the heart and circulatory system. After age 55, more than half of all the deaths in women are caused by cardiovascular disease. Risk for this disease increases after menopause. Be sure to talk to your healthcare team about what your risks are and how you can reduce them".
Go Red for Women
What does it mean to Go Red for Women?
In What Does It Mean To Go Red for Women? the American Heart Association's Go Red for Women elaborate on:
"1 in 3 women die of heart disease and stroke each year. So we encourage you to join the movement to end heart disease and stroke in women because it's not just a man's disease. Here's what it means to
Go Red
:
G: GET YOUR NUMBERS…
O: OWN YOUR LIFESTYLE…
R: REALIZE YOUR RISK…
E: EDUCATE YOUR FAMILY…
D: DON'T BE SILENT…".
Menopause FAQs
Where may I find more Menopause FAQs?

In Menopause FAQs: Expert Answers To Frequently Asked Questions About Menopause you can find Menopause FAQS: Your Health After Menopause where the NAMS explain:
"You've gone more than a year without a period and are considered to be postmenopausal. In these years, women may begin to feel the effects of normal aging but also still may be affected by the hormone changes that came with menopause. Our experts answer your questions and will help you to figure out whether the physical changes you are experiencing are normal and suggest coping strategies".
Health Topics A-Z
Where may I find health topics related to Menopause FAQs: Postmenopause
In Health Topics A-Z you may find:
Links
Where may I find Menopause FAQs: Postmenopause Links?
Your Country may have Links similar to:
Links
This Links List to third party websites is neither comprehensive nor exhaustive. Inclusion on this Links List does not imply endorsement or recommendation. Non-inclusion on this Links List does not imply non-endorsement or non-recommendation. Third party websites are not under the control of Meno Martha International Menopause Directory. Third party websites may contain explicit medical images and/or sexual references. Please read Meno Martha International Menopause Directory's Links Policy before proceeding to a Link. Please contact Webmaster if you experience a problem with a Link.

Meno Martha

Last Updated: 18 March 2019 – Last Revised: 18 March 2019
https://www.menomartha.com/wp-content/uploads/2020/03/MenoMartha-2020-logo-340.png
0
0
Meno Martha
https://www.menomartha.com/wp-content/uploads/2020/03/MenoMartha-2020-logo-340.png
Meno Martha
2019-03-18 01:11:21
2021-08-22 18:56:56
Menopause FAQs: Postmenopause