"World Menopause Day is held each year on the 18th October to raise awareness of midlife women's health. The 2018 awareness campaign concentrates on Sexual Wellbeing After Menopause".
Depending on the Source the definition of sexual wellbeing may vary. The International Menopause Society's (IMS) definition is:
"Sexual health is a state of physical, emotional, mental and social wellbeing, related to sexuality".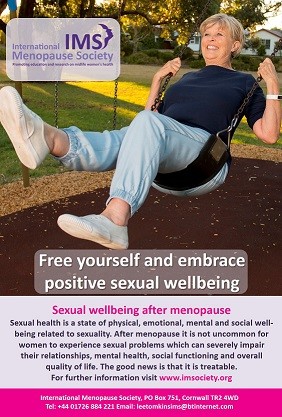 On page five in the Patient Information Leaflet – Sexual Wellbeing After Menopause: Physical Wellbeing – Treatments Available published for World Menopause Day on 18 October 2018, the International Menopause Society elaborate on:
"There are various treatments available for women with sexual difficulties, but the effectiveness of treatments varies between women. It is important to seek advice, because without some form of treatment, symptoms are unlikely to diminish or go away on their own. Addressing your sexual difficulties and striving for positive sexual wellbeing can enhance the quality of your relationship, improve your psychological wellbeing and enhances your overall quality of life".
In the North American Menopause Society's (NAMS) Sexual Health & Menopause Online the NAMS answer Frequently Asked Questions the NAMS such as: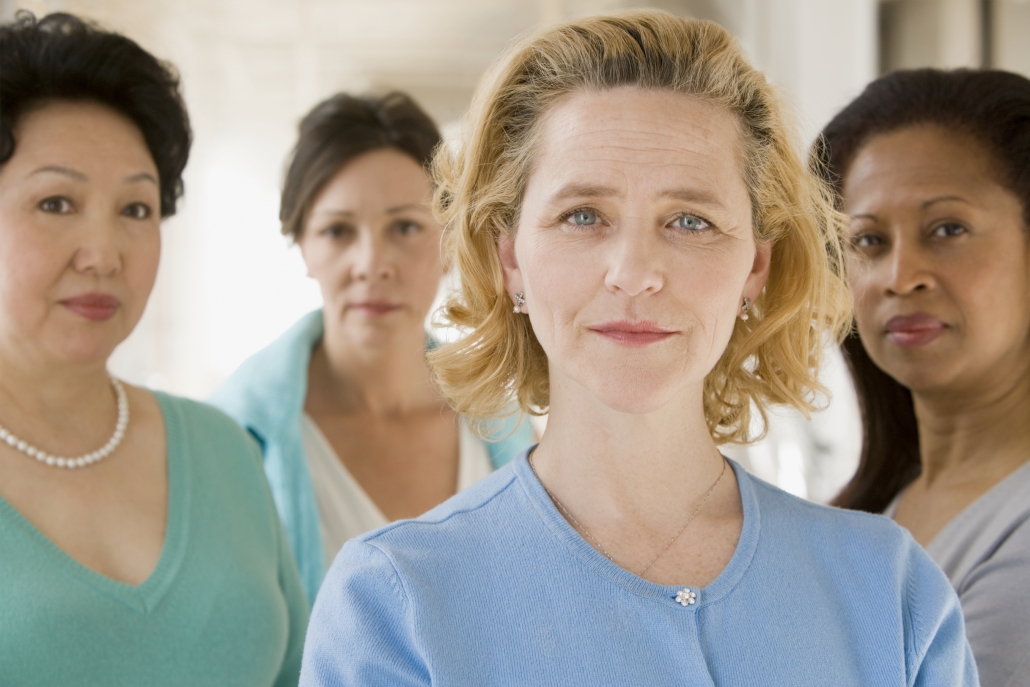 "I've always enjoyed sex and I'm worried that my vagina will change after menopause. What changes should I expect?
I've had vaginal dryness and pain with intercourse since menopause. We use lubricants and I've even tried vaginal moisturizers, but sex is still uncomfortable. Yet I'm nervous about using estrogen. Should I be?
I've been experiencing bothersome hot flashes for the past year, and I wake up almost every night sweaty and then get cold. My sex life was fine until menopause, but I'm just not interested any more. Could the hot flashes be affecting my libido?".
What's the key ingredient for a great sex life?"
Health Topics A-Z
Where may I find Health Topics related to Meno Martha and Sexual Wellbeing?
In Health Topics A-Z you may find:
Links
Where may I find Links related to Meno Martha and Sexual Wellbeing?
Your Country may have Links similar to:
Links
This Links List to third party websites is neither comprehensive nor exhaustive. Inclusion on this Links List does not imply endorsement or recommendation. Non-inclusion on this Links List does not imply non-endorsement or non-recommendation. Third party websites are not under the control of Meno Martha International Menopause Directory. Third party websites may contain explicit medical images and/or sexual references. Please read Meno Martha International Menopause Directory's Links Policy before proceeding to a Link. Please contact Webmaster if you experience a problem with a Link.
Last Updated: 22 October 2018 – Last Revised: 15 October 2018
https://www.menomartha.com/wp-content/uploads/2020/03/MenoMartha-2020-logo-340.png
0
0
Meno Martha
https://www.menomartha.com/wp-content/uploads/2020/03/MenoMartha-2020-logo-340.png
Meno Martha
2018-10-15 01:11:01
2021-09-06 11:15:13
Meno Martha and Sexual Wellbeing