World Aids Day 2020 is 01 December. HIV/AIDS and menopause, can result in difficulty working out if symptoms are caused by menopause or not.
Women
How many women have HIV and AIDS-related illnesses?
In Women and Girls, HIV and AIDS, Avert elaborate on:
"Since the start of the global HIV epidemic, women in many regions have been disproportionately affected by HIV. Today, women constitute more than half of all people living with HIV and AIDS-related illnesses remain the leading cause of death for women aged between 15 and 49".
Different Differences
Can women with HIV/AIDS have some different problems from men?
In HIV/AIDS In Women: Summary – How Does HIV/AIDS Affect Women Differently From Men? the (United States) MedlinePlus' explain: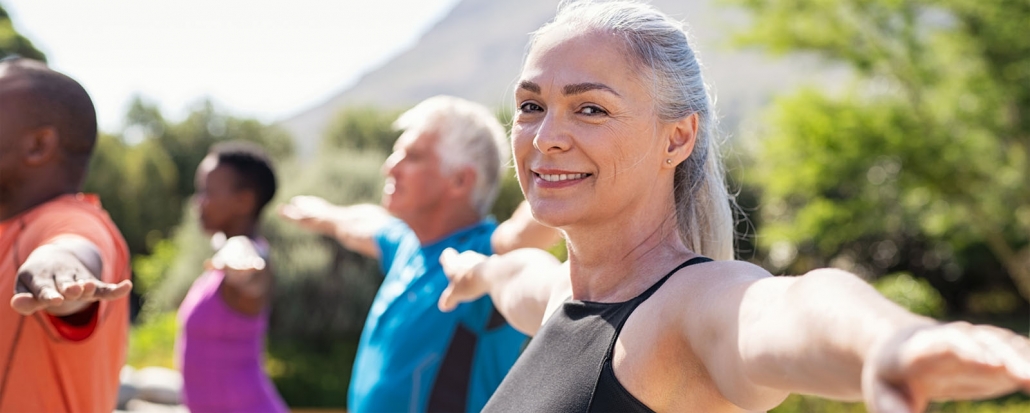 "About one in four people in the United States who have HIV are women. Women who have HIV/AIDS have some different problems from men:
Complications such as:

Repeated vaginal yeast infections
Severe pelvic inflammatory disease (PID)
A higher risk of cervical cancer
Menstrual cycle problems
A higher risk of osteoporosis
Entering menopause younger or having more severe hot flashes

Different, sometimes more severe, side effects from the medicines that treat HIV/AIDS
Drug interactions between some HIV/AIDS medicines and hormonal birth control
The risk of giving HIV to their baby while pregnant or during childbirth".
Early Menopause
Is there an association between early menopause and HIV?
In Prevalence and Correlates of Early-Onset Menopause Among Women Living With HIV In Canada: Abstract – Conclusions published in January 2020, the authors elaborate on:
"In Canadian women with HIV, median age of menopause was 48 years; 3 years younger than the general population".
Prime Study
What are the aims of the Prime Study?
In PRIME (Positive Transitions Through the Menopause) Study: A Protocol for A Mixed-Methods Study Investigating the Impact of the Menopause on the Health and Well-Being of Women Living With HIV In England: Abstract – Introduction published online 05 June 2019, the authors elaborate on the aims to explore the impact of the menopause on the health and well-being of women living with HIV (WLHIV):
"Existing data on menopause in WLHIV are scarce and often contradictory. There is no clear consensus on the impact of HIV status on age at menopause; however, there is evidence that suggests that WLHIV experience a greater burden of menopausal symptoms than HIV-negative women, including vasomotor symptoms, sexual dysfunction and mood changes. Furthermore, it is clear that WLHIV are at increased risk (compared with both HIV-negative women and HIV-positive men) of developing comorbid conditions such as osteoporosis and cardiovascular disease as a result of the synergistic effects of HIV and oestrogen depletion".
World AIDS Day 2020
What is the theme of World AIDS Day 2020?
In World AIDS Day 2020: Global Solidarity, Resilient Services the World Health Organization (WHO) elaborate on:
"On 1 December WHO joins partners in paying tribute to all those working to provide HIV services, and in calling on global leaders and citizens to rally for "global solidarity" to maintain essential HIV services during COVID 19 and beyond. It is a call to focus on vulnerable groups who are already at risk and expand coverage to children and adolescents. And in 2020, the International Year of the Nurse and the Midwife, it is a call for more protection and support to these health workers who have long been on the frontline of HIV service delivery. We can all contribute to the effort to end AIDS and make the world a healthier place".
Health Topics A-Z
Where may I find Health Topics related to Menopause and HIV/AIDS?
In Health Topics A-Z you may find:
Links
Where may I find Links related to Menopause and HIV/AIDS?

Your Country may have Links similar to:
Links
This Links List to third party websites is neither comprehensive nor exhaustive. Inclusion on this Links List does not imply endorsement or recommendation. Non-inclusion on this Links List does not imply non-endorsement or non-recommendation. Third party websites are not under the control of Meno Martha International Menopause Directory. Third party websites may contain explicit medical images and/or sexual references. Please read Meno Martha International Menopause Directory's Links Policy before proceeding to a Link. Please contact Webmaster if you experience a problem with a Link.
Last Updated: 04 December 2020 – Last Revised: 28 November 2020
https://www.menomartha.com/wp-content/uploads/2020/03/MenoMartha-2020-logo-340.png
0
0
Meno Martha
https://www.menomartha.com/wp-content/uploads/2020/03/MenoMartha-2020-logo-340.png
Meno Martha
2020-11-28 01:11:02
2021-11-30 14:00:56
HIV/AIDS and Menopause