If you think your computer is being monitored,
it may be in your best interest to choose to
close this topic immediately.
Meno Martha
Global 16 Days Campaign 2021
What is the focus of the Global 16 Days Campaign?
In Global 16 Days Campaign: About 16 Days the (United States) Center for Women's Global Leadership explain:
"2021 marks the 30th anniversary of the Global 16 Days Campaign. Inspired by the original vision and history of the Campaign, which focused on raising awareness about violence against women (VAW), and considering the continuing impunity for femicide, this year the Campaign will focus on the issue of "femicide or the gender-related killing of women".
UNiTE Campaign
What is the the United Nation Secretary-General's UNiTE campaign?
In 16 Days of Activism Gender-Based Violence the UN Women explain:
"In support of this civil society initiative, the
United Nations Secretary-General's UNiTE By 2030 To End Violence Against Women Campaign
(UNiTE campaign) calls for global actions to increase awareness, galvanize advocacy efforts, and share knowledge and innovations.
The global theme for this year's 16 Days of Activism against Gender-Based Violence, which will run from 25 November to 10 December 2021, is "Orange the world: End violence against women now!""
Orange Day
What is Orange Day?
In About the UNiTE Campaign: Orange Day the UN Women explain:
"The UNiTE campaign has proclaimed the 25th of each month as "Orange Day", a day to raise awareness and take action to end violence against women and girls. As a bright and optimistic colour, orange represents a future free from violence against women and girls"
Intimate Partner Violence and Menopause
Is there an association between intimate partner violence (IPV) and menopause?
In Associations of Intimate Partner Violence, Sexual Assault, and Posttraumatic Stress Disorder With Menopause Symptoms Among Midlife and Older Women: Key Points the authors note:
"Findings In this cross-sectional analysis of a cohort of midlife and older women, intimate partner violence, sexual assault, and symptoms of posttraumatic stress disorder were common. Emotional intimate partner violence and posttraumatic stress were associated with sleep-related, vasomotor, and vaginal symptoms; physical intimate partner violence was associated with night sweats; and sexual assault was associated with vaginal symptoms".
Help
What if I need help?
In Healthy Body: Domestic Violence and Abuse – Getting Help and Support for Domestic Violence the (United Kingdom) NHS elaborate on: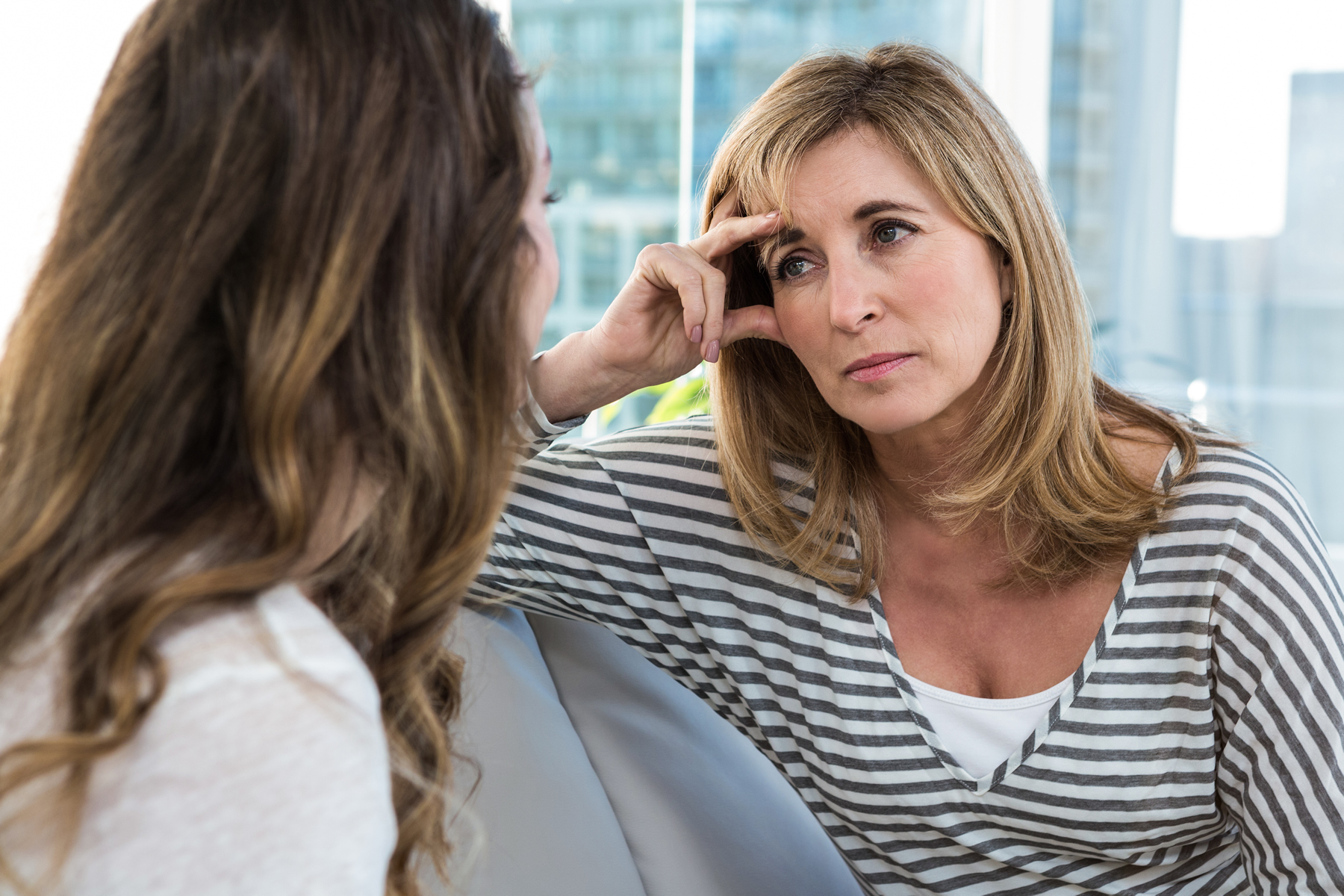 "You do not have to wait for an emergency situation to find help. If domestic abuse is happening to you, it's important to tell someone and remember you're not alone".
NO MORE Global Directory

What is the NO More Global Directory?
In About the Directory the NO MORE Foundation explain:
"The NO MORE Global Directory is a first-of-its-kind, comprehensive international directory of domestic violence and sexual assault resources in every UN-recognized country and territory in the world. The site was created by the NO MORE Foundation in partnership with the United Nations and the World Bank, and it is intended to serve as a global hub of information and resources for victims and their loved ones. This directory is the latest step in our efforts to create a world with NO MORE domestic and sexual violence".
Health Topics A-Z
Where may I find Health Topics related to Global 16 Days Campaign 2021 and Menopause?
In Health Topics A-Z you may find:
Links
Where may I find Links related to 16 Days Campaign 2021 and Menopause?
Your Country may have Links similar to:
Links
This Links List to third party websites is neither comprehensive nor exhaustive. Inclusion on this Links List does not imply endorsement or recommendation. Non-inclusion on this Links List does not imply non-endorsement or non-recommendation. Third party websites are not under the control of Meno Martha International Menopause Directory. Third party websites may contain explicit medical images and/or sexual references. Please read Meno Martha International Menopause Directory's Links Policy before proceeding to a Link. Please contact Webmaster if you experience a problem with a Link.
Last Updated: 12 December 2021 – Last Revised: 12 November 2021
https://www.menomartha.com/wp-content/uploads/2020/03/MenoMartha-2020-logo-340.png
0
0
Meno Martha
https://www.menomartha.com/wp-content/uploads/2020/03/MenoMartha-2020-logo-340.png
Meno Martha
2021-11-12 01:11:43
2021-12-13 14:16:44
Global 16 Days Campaign 2021 and Menopause